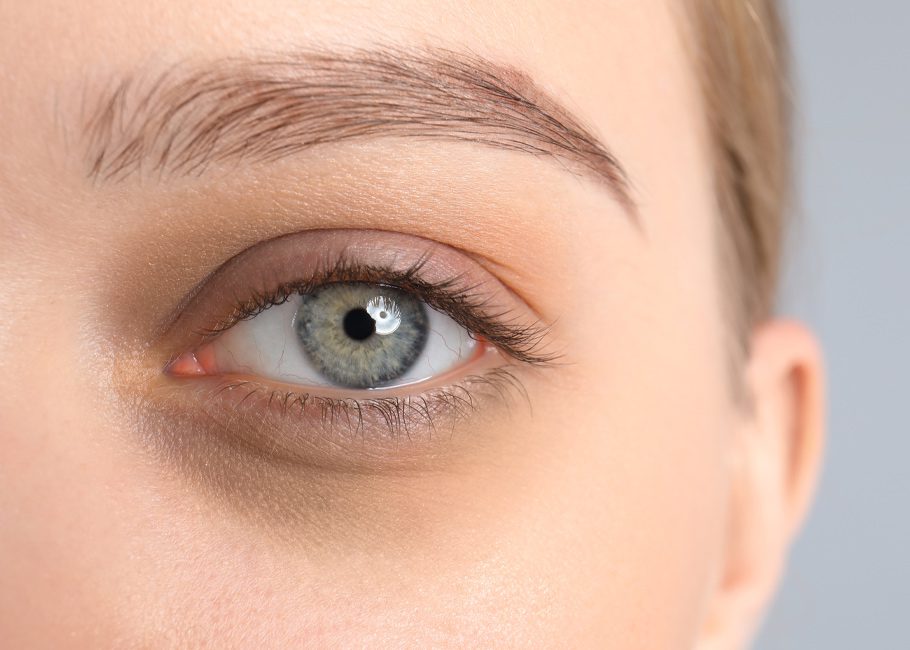 Tired eyes are a term that describes a variety of age-related concerns in this area, including: crow's feet (wrinkles), eye bags, dark circles, puffiness and droopy eyelids. When one or more of these conditions develop in the upper face, they can affect the overall appearance and give a 'tired look'. The skin around the eyes is naturally thinner and more delicate than other areas of the face. This can mean that tired eyes will often appear ahead of other facial concerns associated with ageing.
There are a number of factors involved in skin ageing around the eyes. Firstly, thin skin is more susceptible to the breakdown of the skin's internal structure, and the substances that maintain firm, full stretchy skin – collagen and elastin. These proteins will naturally break down, but as we age their production also slows down, leading to a decline in the regeneration of these fibres. As the skin around the eyes weakens, wrinkles can develop, and the natural fatty tissues in this area shift. This can cause hollow areas to develop (tear troughs), as well as a swollen or puffy look beneath the eyes. Due to the thinning of the skin, the blood vessels that are close to the surface can become more visible which darken the tone of the skin (dark circles).
Daleswood Aesthetics assess tired eyes before recommending a suitable treatment, which is based on the individual's concerns.
EMFACE our non-surgical, non-invasive, needle and toxin free facelift is a 'game-changer' according to Elle Magazine and would be our treatment of choice to address tired eyes.
Anti-wrinkle injections are also great for smoothing the skin and reducing the wrinkles that occur as a result of facial movement, including crow's feet. This treatment can also be used on the forehead to relieve heaviness and pressure on the skin around the eyes. Thermage FLX is a fantastic all-rounder for skin on the face and body. It's gentle enough for use in this area of the face, working to tighten weak skin for less wrinkles and lifted skin. And, to fill out any hollow areas, also reducing the look of eye bags, we may suggest a low density dermal filler.
Book a Consultation
Treatments
Related Treatments