Conditions
Lines & Wrinkles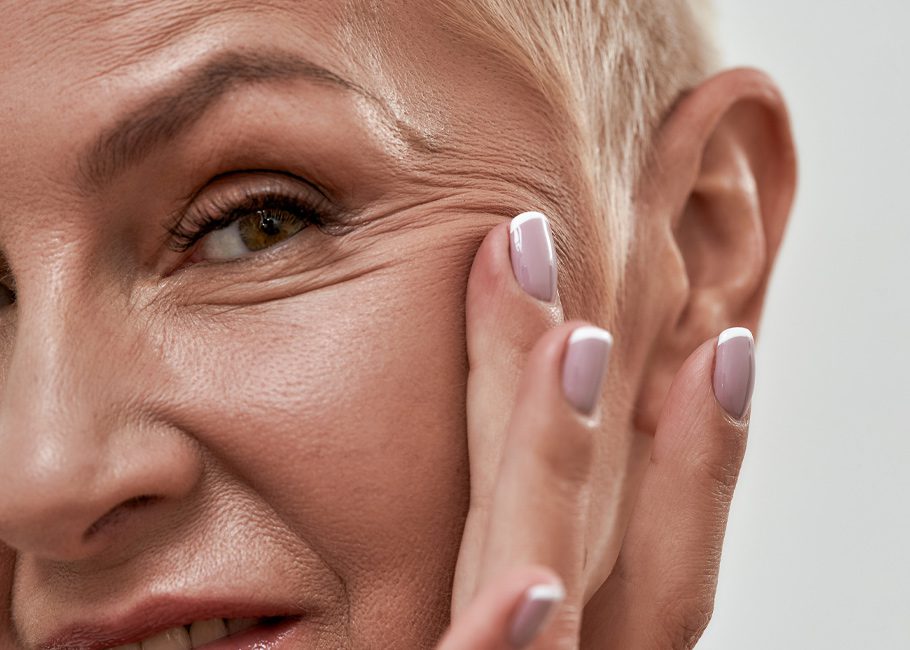 Lines and wrinkles appear as a natural part of the ageing process, most commonly on the face, neck, decolletage and hands due to a loss of collagen and elastin in the skin.
The rate at which we age can be determined by genetic factors, as well as diet and lifestyle including our skincare regime, sun exposure and the way we naturally use of facial muscles.
Everyone will experience skin ageing in their own unique way and gradually over time, the skin in general will become weaker and thinner and lines and wrinkles will become more noticeable. Certain facial wrinkles, including: crow's feet, forehead lines, frown lines and nasolabial folds (nose to mouth lines) are attributed to consistent muscle movement. As the muscles contract and retract they also move the skin and tissues, forming an underlying groove and an overlying wrinkle which eventually becomes static.
At Daleswood Aesthetics we promote the use of a suitable skincare routine that includes adequate protection from UVA and UVB rays. Our skincare range is ZO Skin Health which is medical grade skincare that includes a comprehensive range of solutions that will restore skin to a healthy state – regardless of age, ethnicity, skin condition or skin type.
We will address the facial wrinkles and suggest the most appropriate treatment solution for each individual patient. When looking to reduce visible lines and wrinkles our experienced practitioners may recommend anti-wrinkle injections, dermal fillers or EMFACE, which is a non-invasive, needle-free, toxin-free facelift. Regular Hydrafacials will also be recommended along with Dermalux LED Light therapy.
Book a Consultation
Treatments
Related Treatments