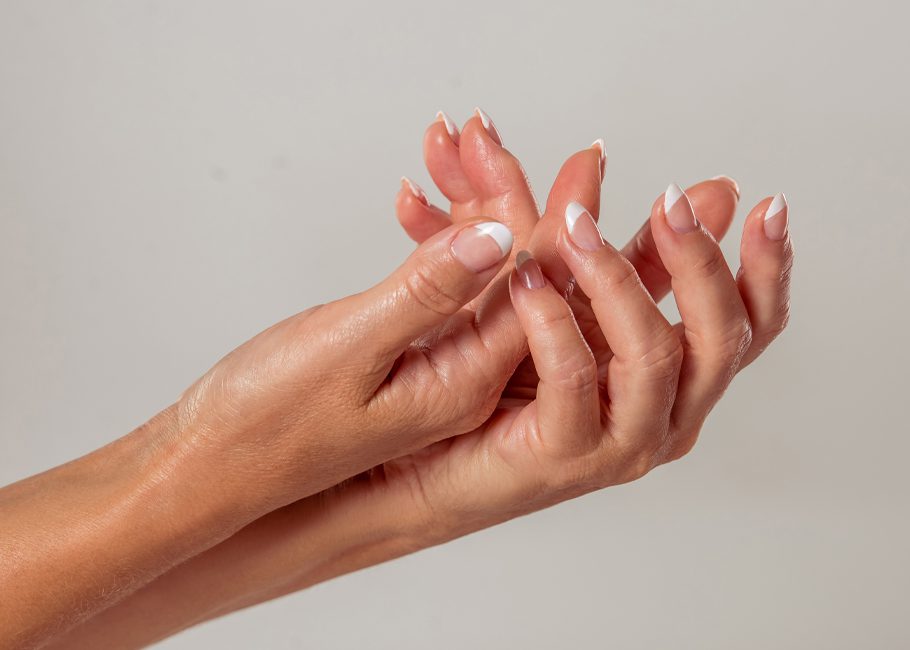 Whether we're shaking hands, giving a fist-bump or simply waving goodbye, our hands are on show just as much as our face. This part of the body is often used to express our unique style and personal identity; applying vibrant colour to the nails and adorning the fingers with a bit of extra colour. Great skin is one accessory for the hands that shouldn't be forgotten, as a smooth look and silky touch won't be helping to give away your age.
We talk a lot about how the skin ages, and the way in which the depletion of collagen and elastin causes volume loss, loose skin and wrinkles. This natural process is not just confined to the face and will occur to some degree, all over the body – including the hands. As a part of the body that is constantly exposed to the sun and other environmental conditions, ageing hands are just as susceptible to a change in the texture and tone of the skin. Rough, dry skin is a common concern for ageing hands, and as tissue density decreases, a bony look can appear that makes the veins more noticeable.
Many people ensure they undertake a daily skincare routine that looks after the face and neck, but what many people often miss is a regime that also includes the hands. Forgetting to pay attention to the skin on the hands can feed the rate of ageing, which is why the hands are one area where your maturity can be detected from quite early on.
Daleswood Aesthetics has the modern technology and medical know-how to ensure that everyone can look and feel good, from their head to their toes. Their range of skin treatments and advanced skincare, including Profhilo, dermal fillers and ZO Skin Health can improve the look and feel of the skin all over the body. By boosting hydration, restoring the skin's plumpness and creating an even tone, the hands can boast a younger appearance that you'll be proud to show off.
Book a Consultation
Treatments
Related Treatments